Joe's Gofer Holes:


Joseph Wilds Sallenger

Manager of Fine Arts
Programs & Facilities
Francis Marion University

( glorified gofer-in-chief
& Certified Flute Nut )



A native of Florence, South Carolina, Joe Sallenger spent much of his childhood on the farm that would later become Francis Marion University. After "going north" to school (Wake Forest University) and a spot of travel through Europe and the United States, Joe returned to the Pee Dee region with the realization that "folks are pretty much folks everywhere you go, some just talk funnier than others."
When the Hyman Fine Arts Center was constructed at Francis Marion (College), Fine Arts Chairman Jack Baker convinced Joe to take up residence in the "fish tank" off the breezeway, where he remains to this day. He tries to keep track of the Art, Music and Theatre faculty, manage various auditoriums, dabble in a bit of Art and Flute Collecting, and help out at the Anglican Church of Our Saviour. He is learning how to eat right with a whole food plant base diet. Joe also assists his wife Donna in her mission to care for Homeless Animals, dreams about the Bands he has played in, and keeps his British (Morris Minor) truck and log cabin from falling apart around him.

In an effort to preserve some of the history of the Mars Bluff region east of Florence, South Carolina, Joe has improved the internet presence of Amelia Wallace Vernon's project to document the lives of African Americans in rural South Carolina through the preservation of slave built Hewn Timber Cabins and related artifacts. He has also published a book based on his grandmother's remembrances throughout the 1900s, Mars Bluff As I Remember It by Amelia Mellichamp Wallace and Joseph Wilds Sallenger.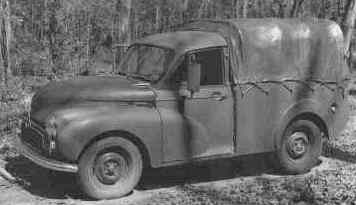 Joseph Wilds Sallenger
Department of Fine Arts
Francis Marion University
P.O. Box 100547
Florence SC 29501-0547
Phone: (843) 661-1385
E-mail: jsallenger@fmarion.edu -or- goferjoe@aol.com
---

Oedipus the One-Eyed Speaks


Mandingo Lodge



Mars Bluff As I Remember It

by Amelia Mellichamp Wallace and Joseph Wilds Sallenger


Born in 1900 and raised in Atlanta, Georgia, Amelia Mellichamp's family would journey by train to spend summers with relatives in rural Mars Bluff, South Carolina. After World War One she married Walter Gregg Wallace, a childhood friend returned from France, and raised a family as a farmer's wife.

In these pages, Amelia recalls some of the people and the places around the Mars Bluff community, giving us a glimpse into how lives were lived -- lives steeped in history while coming to grips with changes that gradually ended the era of horse and buggy travel down ageless farm roads between distant country homes.

Amelia touches on a variety of topics, including plantation life, emancipation, reconstruction, World War I, the Great Depression, country medicine, spiritual life, rural education, country stores, Francis Marion College, railroads, Thurgood Marshall, and the atomic bomb.

The text is illuminated with maps, drawings, and dozens of photographs of the people and the places central to the memoir.


Donna & Joe at the stuff market



Return to GoferJoe's University Burrow

GENERAL FRANCIS MARION: If you would like to learn more about the Swamp Fox, the American revolutionary general for whom Francis Marion University is named, Project Gutenberg now has William Gilmore Simms' 1845 The Life of Francis Marion available electronically.

Images © J. W. Sallenger